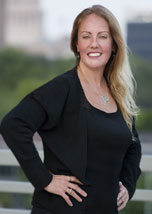 Director/Producer/Media/Marketer/Sponsor Coordinator
Terri Lynn Raridon aka Lynn earned her BFA in dance from the University of Texas in 1983. Lynn was a featured performer and co-choreographer in the Dee McCandless Dance company Invisible Inc. from 1982-92, performing locally and nationally and featured on PBS in the video short "Aquamirabilis" on Alive from Off Center. Lynn has been performing in, choreographing and directing musicals in Austin since 1982. Show credits include: Gypsy, The Boyfriend, La Cage Aux Folles, The King and I, Carousel, Funny Thing Happened On The Way To The Forum w/ Joe Sears and Jaston Williams of Greater Tuna fame, Jesus Christ Superstar, Will Rogers Follies and Fame.
In 2004, Lynn transitioned her directing talents into the burlesque revival started in Austin by Kitty Kitty Bang Bang.  She became their Consulting Artistic Director and guest choreographer from 2004-2009 and contributed movement, ideas and choreographic oversight to numerous other pieces.
She created movement and choreography for the world premiere of "Strip! The Musical in 2018 in Austin and played Lenny Bruce's mother Currently, Lynn directs most of her talents to event production and serves as Director and Co-Producer of the Texas Burlesque Festival (2008-present)Past events include Extravagasm Fantasy Ball (2002-2012), and Co-producer and Talent coordinator for The Austin Zombie Ball (2011-2017). With her sister Jere, she is co- owner and operator of the iconic and award winning local business Forbidden Fruit ,23 time winner in The Austin Chronicle readers Poll for Best Naughty/Adult Business. Forbidden Fruit was the inspiration for the Barton/Wilder Documentary, "The Dildo Diaries."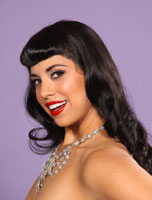 Co-Producer/Talent Coordinator/Logo/Poster Designer
Coco Lectric, The Mistress of Musicality, is an electrifying dancer, actor, and vocalist. She's is the co-producer of the Texas Burlesque Festival, the current President of the Board for BurlyCon International Burlesque Educational Convention, founded the Austin Burlesque Alliance, and is the Director of The Austin Academy of Burlesque. Among her other accolades and awards, she's performed in the Miss Exotic World and Reigning Queen of Burlesque competition in 2011, 2012, 2013, and 2015. She has been voted in the "Top 20 Burlesque Performers in the World" for the past 5 years (21st Century Burlesque's "Burlesque Top 50").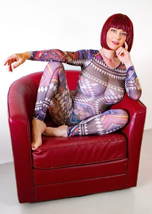 Production Assistant and Social Media Director
This silly space babe lives in a glittery vortex of scifi, horror, fantasy, and fetish!
Gemmi landed her Galactic Mothership in Austin, TX in 2010 where she studied under Coco Lectric. She founded Frisky Business Burlesque in 2012, Co-Founded the Geekgasm Revue in 2015, and produced both of those stellar shows until retiring in 2022. (But she still keeps the title of Frisky Mama!)
Since 2010 Gemmi Galactic has been performing clever and geeky burlesque, full of fun characters, sensual and silly storytelling, and a neo-classic blend of styles. She was also a cast reader, turned producer, of the Austin chapter of Naked Girls Reading from 2013-2015. In 2016 Gemmi Galactic was an Austin Chronicle "Best of Austin" Finalist for Best Burlesque Performer. She began teaching at the Austin Academy of Burlesque in 2018.
Gemmi has performed in the Texas Burlesque Festival in 2012, 2013, 2016, and 2022, as well as 14 other U.S. burlesque festivals and cosplay conventions.
Setting pasties to STUN, this scifi sweetheart will make you say "Hubble, Hubble!"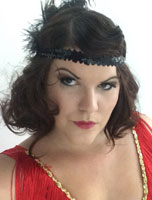 Artist Liaison & Program Designer
Stacy Rutledge is returning as TXBF's Artist Liaison and Program Designer and has been with the festival since it's inception! She previously worked with legendary Austin Burlesque troupe Kitty Kitty Bang Bang as Prissy Dixie, the most tantalizing treat this side of the Pecos, from 2006 until their retirement in 2009. After her time with Kitty, she co-produced the Venus Velvet Variety Hour until 2011. She has joined the Kitties in reunion performances in Austin and has appeared with Venus Velvet in a few special events in Los Angeles.
Prissy has since hung up her pasties but continues to work behind the scenes in events in the burlesque world.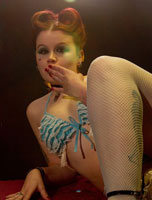 Stage Manager & Technical Assistance
She's cute, she's sweet, she's oh so petite! That tiny tart from Texas Sasha Dahl! Sasha has had a fever for all things theatre since 1999. She has studied at St. Edwards University, and has worked in community theatre for years both on stage and behind the scenes. She is an alumni of the Vortex Repertory Company in Austin, Texas and has worked with a number of theatre companies. She is well versed in technical theatre, dance, performance, and is a classically trained vocalist. You name it this pint size power house can do it. She caught the burly-q bug in 2007 with the debut of her doll number at the Mohawk. Since then she's performed in Austin, Dallas, and Albuquerque, New Mexico. She regularly stage manages shows, works production crews around Austin, and hops on stage to shimmy and shake as often as possible. She regularly manages shows around Austin including the Zombie Ball, Spanksgiving, Legislate This, and a number of others!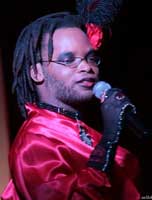 Volunteer & Front of House Coordinator
Jonny Reynolds has been working the door for the Texas Burlesque Festival since 2009 and took over as Staff Volunteer Coordinator in 2012. After relocating from a progressive prepubescence in Sin City to a conservative combat compound deep in the heart of Texas, Jonny was bewildered by the benighted views on sex and societal censorship. Research, reflection, and the occasional reach around have filled him with the knowledge and nerve to knock out a few tips, tricks, and techniques on dealing with everything from aspiring anal astronauts looking to boldly go to zucchetto topped zealots whose only answer is "NO!" He is the Master of Ceremonies and a founding member for the Bat City Bombshells and has performed in Austin as the foul mouth drag queen "Ms. Calizoria" since 2004.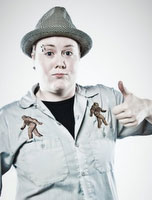 Alexis Puchek is always thrilled to work with amazing people and jumped at the opportunity to work with the festival producers. The 2023 festival will be her twelfth year working with TXBF.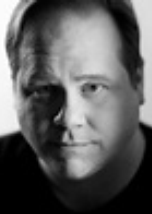 Lead Photographer/Media Liaison/Photo Reel Curator
Born and raised in Texas, Stephen Dement has lived and worked in Austin since 1998. A professional photographer specializing in portrait, advertising and editorial content for numerous magazines and private events, this will be Stephen's 11th year with the festival!