Texas Burlesque Festival is back featuring 3 nights of the best, brightest, glitziest titans of titillation and tease from across Texas, North America and the world!  Each night, an Audience Choice winner will be selected from that nights performers. 
Due to close proximity of seating, unvaccinated or immuno-compromised guests will be strongly encouraged to wear masks. The venue will be disinfecting all surfaces and hand sanitizer will be available.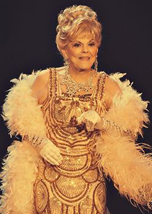 Penny Starr Sr, headliner
Penny Starr Sr's stage name was inspired by her mother, who loved the movies "Pennies from Heaven" and "A Star is Born." In 1957, she literally ran away and joined the Christiani Bros Circus. While she wanted to be a trapeze artist, she ended up as a dancer who performed with Lucy the elephant. When the circus reached Tampa, Florida, she joined a burlesque club there called Guys and Dolls as a dancer. After signing with an agent, she performed all along the eastern seaboard and held residencies at the Cotton Club in Atlantic City where she won Miss Bump and Grind 1963 and The Trocadero in Philadelphia. She also performed regularly at The Flamingo where she often dined with "rat packers" Sammy Davis Jr and Frank Sinatra. She was inducted into the Burlesque Hall of Fame in 2012 and returns to perform regularly as part of their legends of burlesque showcases. In August of 2022, she performed on America's Got Talent season 17 and received four YES votes, (including from Simon Cowell), but declined to go any further in the competition.
Despite her age, Penny has no intentions of quitting what she loves anytime soon. "If I can walk, I'll dance," she said. "And I'm not giving my high heels up for anyone!"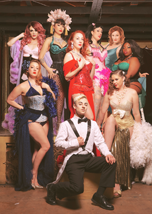 The Jigglewatts Burlesque Revue, featured performer
With the longest continuously running show in Texas, The Jigglewatts Burlesque Revue has been entertaining audiences since 2006 with their re-imaginings of classic burlesque and original forays into the art of neo-burlesque. Two time winners of the Austin Chronicle's Best of Austin award, members of the troupe have headlined around the world and feature classically trained dancers, vocalists, aerialists and entertainers whose brand of burlesque has won them a string of standing ovations among audiences of all kinds.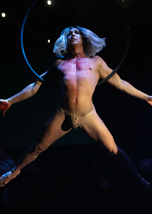 Ickymuffin is a member of The Lollie Bombs in Dallas Texas where he is known as 'The Texas Tornado'. He was crowned Mr. Exotic World at the 2018 Burlesque Hall of Fame Weekender in Las Vegas, and has dazzled audiences around the country with his spectacular aerial feats, and strange out-of-this-world characters.
When Ickymuffin's not hanging from his lyra in his underpants he's probably smoking the devil's lettuce in the bathtub and watching Buffy the Vampire Slayer….again. His fast speed spinning is not for the faint of heart, so hold your lunch, but never your applause.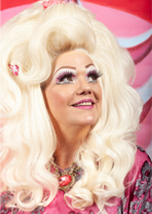 The World Famous *BOB*, emcee
The World Famous *BOB*, known for her over the top blonde bombshell image and incredible ability to mix martinis in her cleavage, has captivated audiences all over the world with her unique burlesque stylings, humorous performance art, and emcee skills.
They have been photographed by hundreds of photographers including Patrick McMullan, Mario Testino, Mr. Means, and David LaChapelle. *BOB* appears in several books some are Hotel LaChapelle, New Burlesque, Striptease: From Gaslight to Spotlight, Burlesque: The New Bump and Grind, The Brooklynites, The Velvet Hammer Burlesque., Domestic Burlesque, Legends of Burlesque, The Burlesque Handbook as well as the recently published Neo-Burlesque: Striptease as Transformation. A collection of photos by Amy Touchette was published by UnGyve Press entitled Shoot the Arrow- A Portrait of The World Famous *BOB*.
Believing that television is "the theatre for the poor" *BOB* is a huge fan of the boob tube and has appeared on A&E's The History of Cleavage as well as HBO's Real Sex. He has graced the pages of over 50 national & international publications including The New York Times. The big screen suits *BOB* as well, with screen credits including John Cameron Mitchell's film Shortbus, several Lola Rock-N-Rolla films, and Beth B.'s EXPOSED.
World Famous *BOB* for 12 years was a regularly scheduled guest speaker at NYU and has performed and appeared at over 20 US Universities including Harvard, Yale, and Bard.
She has performed all over the world and co-created and starred in Young Jean Lee's, Untitled Feminist Show. From NYC's Dance Theatre Workshop to Taylor Mac's The Lily's Revenge, to Stockholm's Sodra Teatern, World Famous *BOB* has brought crowds together by pointing out what we all have in common- the need for love and creating that with her art in the moment.
*BOB* continues their life in the spotlight as a stellar event host/emcee and is also an Ultimate Self Confidence! Coach for people worldwide, a Queer activist, and the Mother of The House of Famous. They live in her Pink Poodle Palace in ATX with their wigs, Husbear, Poodle Lola and Kitty Monkey. *BOB* wakes up each day to create and witness moments of beauty, love, and magic. For more info and to see if they are coming to your town visit www.theworldfamousbob.com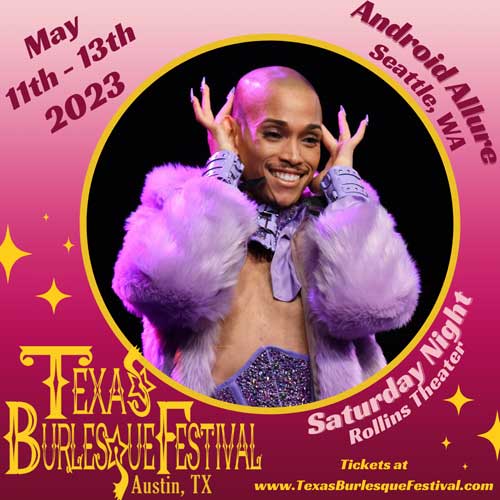 Android Allure
Seattle, WA
Carmen Caliente
Seattle, WA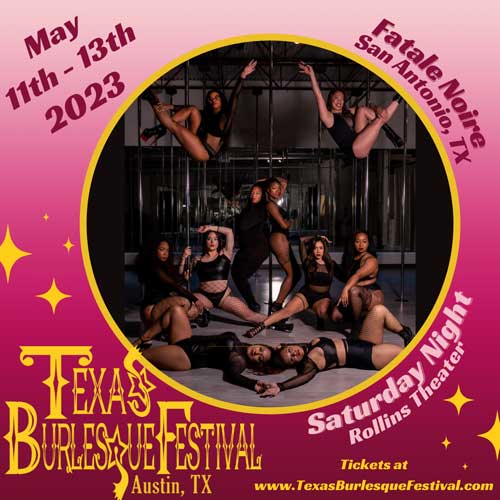 Fatale Noir
San Antonio, TX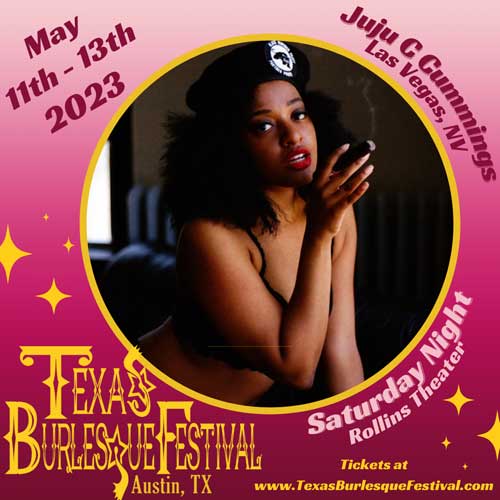 Juju C Cummings
Las Vegas, NV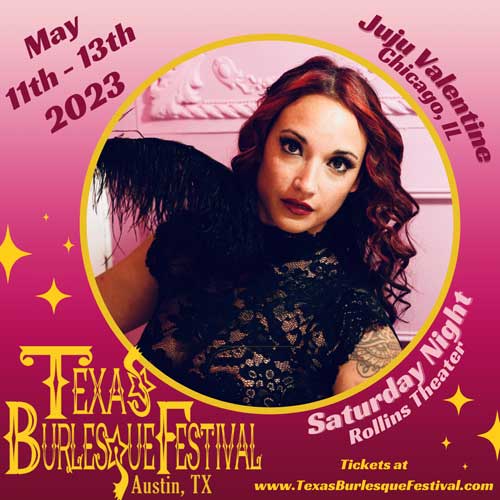 Juju Valentine
Chicago, IL